Have you ever served in the U.S. Armed Forces? If so, a file exists that contains a detailed record of your entire military career, complete with photographs, service documents, correspondence, and in some cases even medical records. It's called your official military personnel file, or OMPF, and you might be surprised by how much information it contains. Recently, DD214Direct obtained the OMPF of John Louis Kerouac (aka Jack Kerouac), a Beat Generation icon best known for writing novels such as On the Road, The Dharma Bums, and Big Sur. But before he became a famous author, John traveled with the Merchant Marines and was an apprentice seaman with the United States Naval Reserve.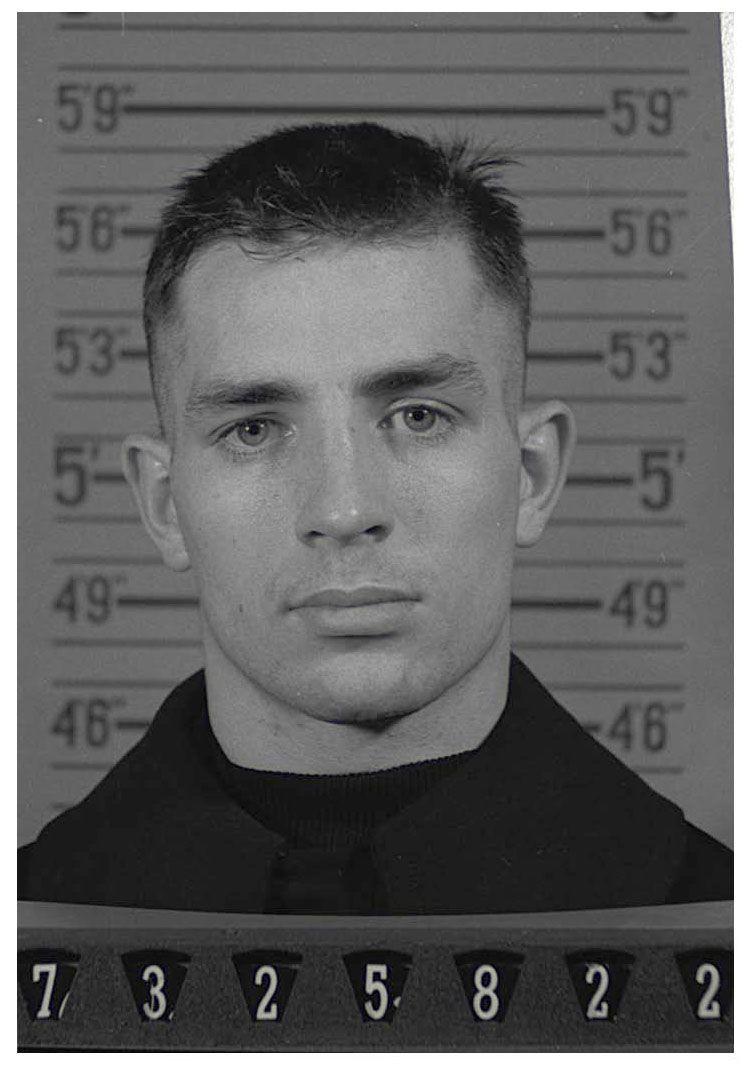 Enlistment photo of John L. Kerouac from his OMPF

Though he served only briefly and was honorably discharged for medical reasons, John's OMPF is included among the Records of Persons of Exceptional Prominence (PEP), which means it is open to the public. From the information it contains, DD214Direct was able to get a glimpse of his time in the military.
Discover photographs, letters, and one-of-a-kind mementos Add your OMPF to your DD214 order for just $39

In the summer of 1942, following his freshman year at Columbia University in New York City, John sailed with the United States Merchant Marines for three months and served as a "General Utility man," according to this resumé of occupational training found in his OMPF.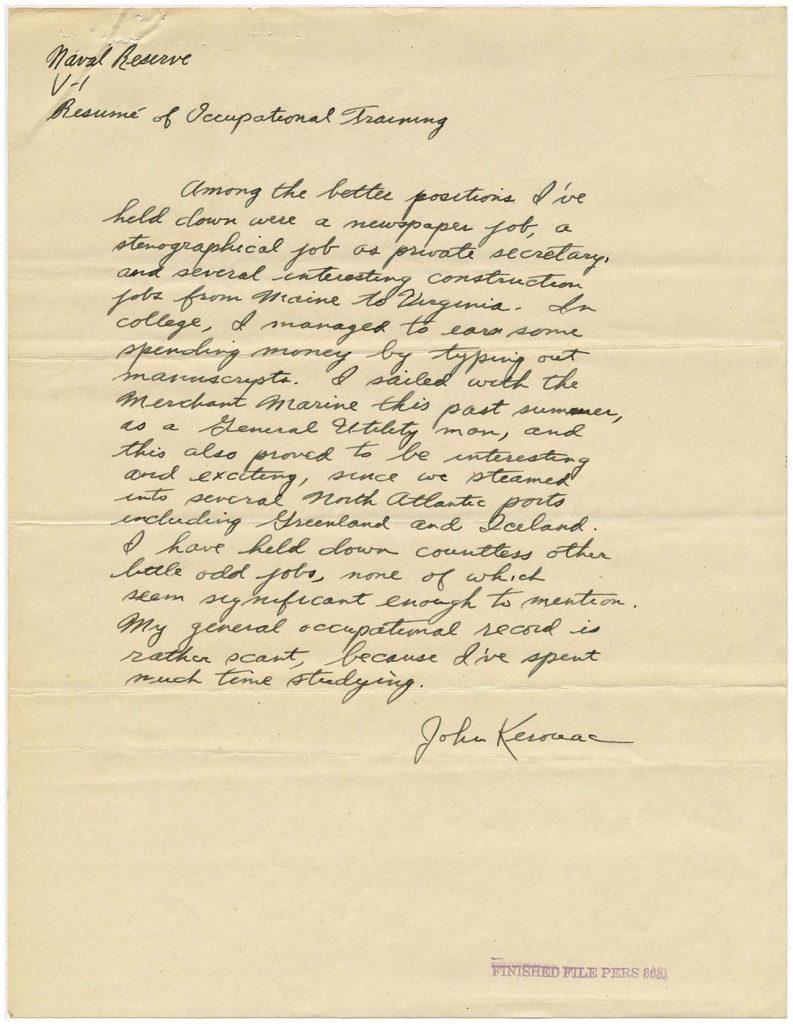 Handwritten letter included in the OMPF of John L. Kerouac

Shortly into his sophomore year, John dropped out of college and enlisted in the United States Naval Reserve. The DD214Direct team found his full Application for Enlistment and subsequent confirmation paperwork in his OMPF, along with his birth certificate, recommendation letters, and the results of a comprehensive physical exam and questionnaire that he underwent prior to enlistment.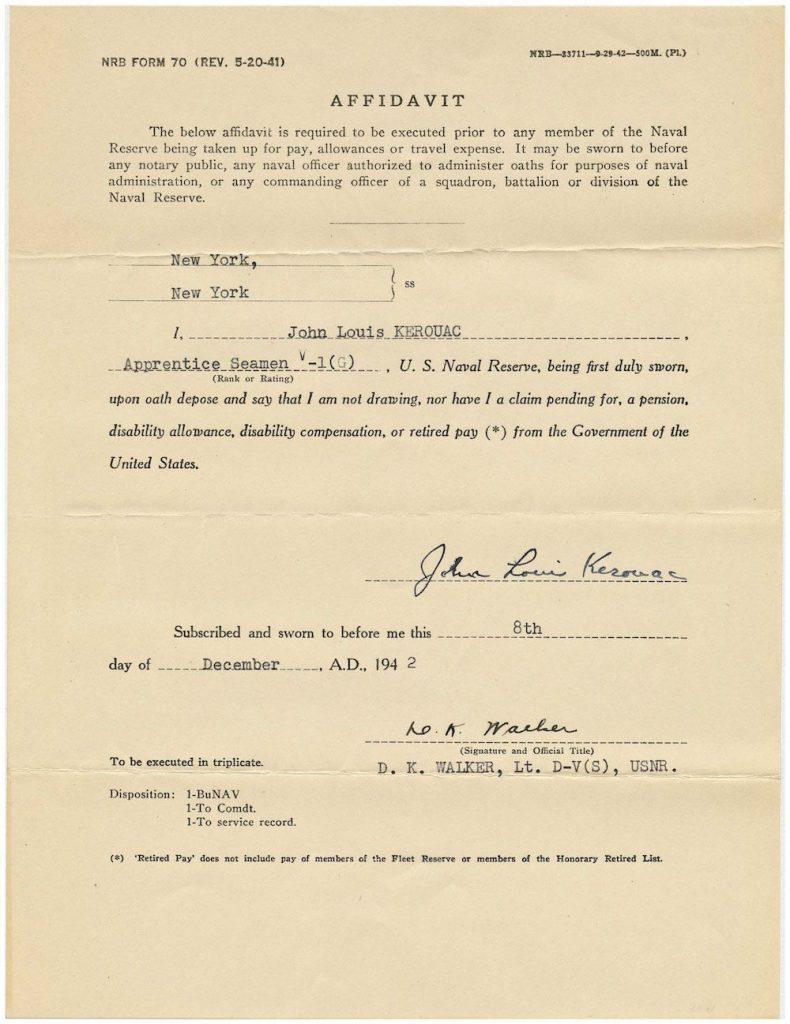 Signed affidavit from the OMPF of John L. Kerouac

John Louis Kerouac enlisted on December 8, 1942 and reported for duty as an apprentice seaman on March 22, 1943, just ten days after his 21st birthday. However, what was supposed to be a four-year enlistment lasted only a few months.
Curious about what's inside your OMPF?
Order your copy today from DD214Direct.com.

According to the detailed medical records found in his OMPF, John showed signs of mental illness and was transferred to the U.S. Naval Hospital in Bethesda, Maryland. On June 2, 1943, he was labeled "Unfit for Service" and it was recommended that he be honorably discharged.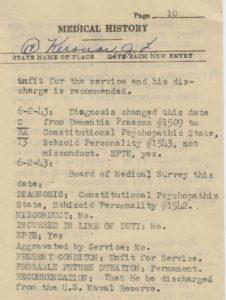 Medical history document from the OMPF of John L. Kerouac

On June 30, 1943, records found in his OMPF state that John Louis Kerouac was, "Discharged this date from treatment and from the U.S. Naval Reserve by reason of Unsuitability," thus ending his brief military career.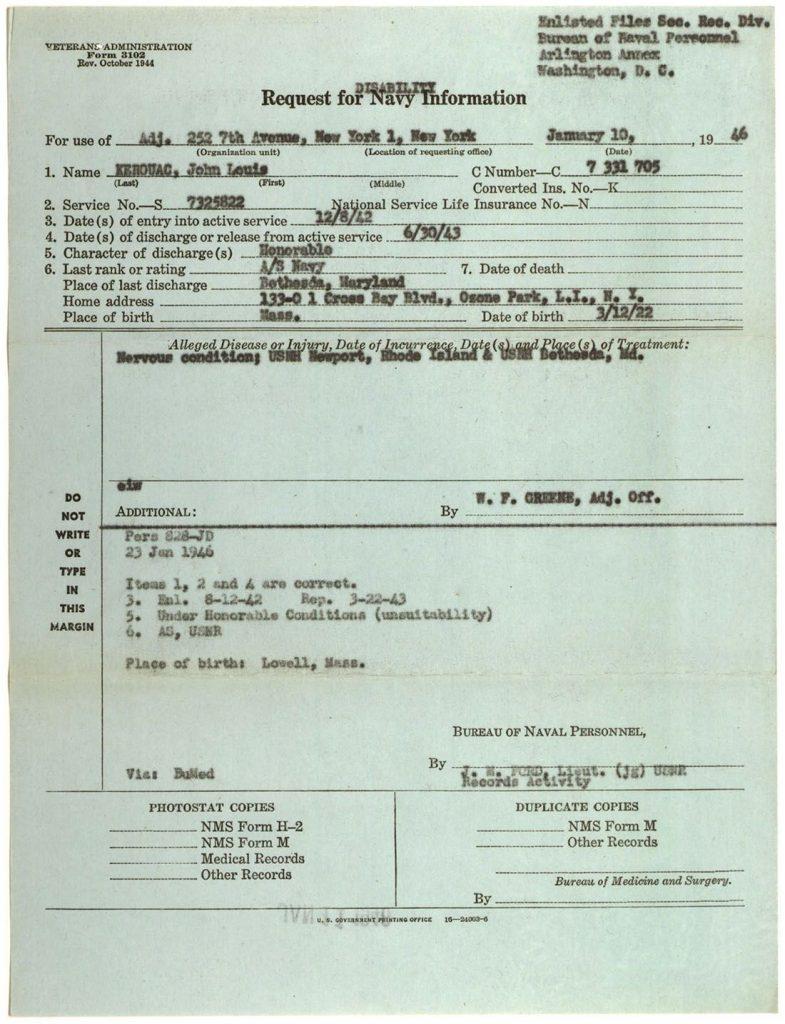 Request for information document found in the OMPF of John L. Kerouac

Shortly after leaving the service, John immersed himself in writing and began going by Jack Kerouac. He played a pivotal role in launching the Beat movement in the 1950s and went on to write and publish more than three dozen books. Like many other famous (and non-famous) veterans who served, Jack Kerouac's military life is meticulously chronicled in his OMPF. Chances are, your OMPF contains a similar collection of interesting facts and finds you may have thought lost to the past. While this information is not available to the general public, you can order a copy of your OMPF anytime you'd like. For nearly a decade, veteran-owned DD214Direct has been helping veterans and military families locate and retrieve their military service records quickly and without the hassle of dealing directly with the government.
Order your complete OMPF today for just $39 more than our Basic Express or Digital Express option.