Those who have served in the military are no stranger to paperwork. From recruitment to discharge, there are lengthy forms to fill out for just about everything, even taking vacation time. While all that paperwork can seem like a nuisance, each form has a purpose, and each plays an important role in chronicling your military career—especially those that show proof of service.
For members of the Armed Forces (the Army, Air Force, Marine Corps, Navy and Coast Guard), a DD Form 214 is issued upon separation or discharge from active duty, including when a service member retires. Your DD214, officially known as a Certificate of Release or Discharge from Active Duty, is possibly the most important document you possess when it comes to documenting your time spent in the military and proving your honorable discharge.
Although the DD214 has evolved over time, the core information remains the same. It provides an in-depth look a service member's career, including any decorations or awards received, the character of service, the type of separation and the reason for separation.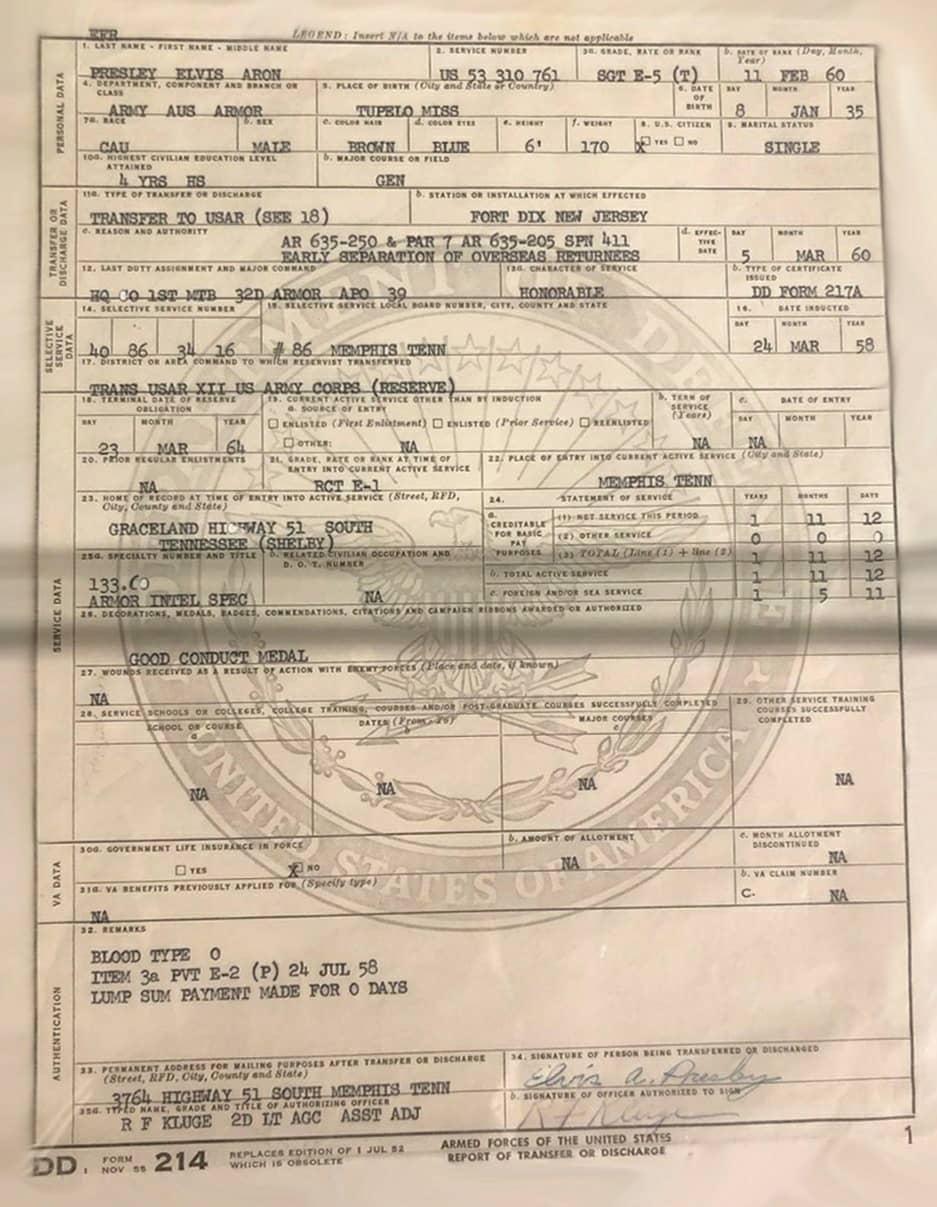 The following is a quick breakdown of the key sections on your DD214.
#11: Primary Specialty. This section lists all of the specialties held while in the service and the time spent in each specialty. It provides the Military Occupational Specialty (MOS) codes and other codes used by different branches of the military to identify a specific job or area of expertise.
#13: Decorations, Medals, Badges, Citations and Campaign Ribbons Awarded/Authorized. In this section, the DD214 provides a detailed list of all awards and decorations for all periods of service. Not only do awards demonstrate specific achievements, but they also provide insight into a veteran's personal character.
#14: Military Education. This is especially important for veterans looking to enter the civilian workforce, as it details any training they may have had while enlisted, such as electrical, medical, engineering, coding or ballistics. Such skills strongly increase the chances of landing a good job after leaving the military.
#23: Type of Separation. Separation means a service member is leaving active duty. This may be due to retirement, but it may mean also that a service member has completed his or her obligation to the U.S. military and is now being released.
#24: Character of Service. This section is especially important when it comes to receiving benefits and services exclusive to veterans. According to the U.S. Depart of Veterans Affairs, "Generally, in order to receive VA benefits and services, the Veteran's character of discharge or service must be under other than dishonorable conditions (e.g., honorable, under honorable conditions, general)."
#28: Narrative Reason for Separation. This coincides with section #28 (Separation Code) and typically refers to the expiration of a veteran's term of service, but other reasons include pregnancy, parenthood, disability, hardship and early release to attend school.
Why is having a copy of your DD214 so important?
The DD214 provides proof of service and, in most cases, proof of honorable discharge from the military. Having this information in hand is essential if you want to take advantage of a range of benefits and services only available to veterans. This includes:
VA home loans and housing assistance
Automobile loans
Education and training benefits
Employment benefits
Burial benefits
Health care
Benefits for spouses, dependents and survivors
Disability compensation
Life insurance
What if your DD214 never arrived or was lost, stolen or destroyed?
This is the case for many veterans. Unfortunately, many don't realize it's missing until time is of the essence; for example, they found the perfect home and want to secure a VA mortgage or they are in contact with a potential employer and need to provide their DD214 to further the application process.
The logical first step is the National Archives eVetRecs system, which will locate your military documents for free—provided you have time to spare. Because they get roughly 4,000 to 5,000 requests each day, and because military records are stored in more than 100 repositories across the country, it can take several weeks to several months to obtain a copy of your DD214.
DD214Direct can find your military records in less time (and with fewer headaches).
Through years of experience, the DD214Direct team has developed a thorough understanding of National Archives methodology and the technology connecting the more than 100 military records repositories nationwide. We have developed a unique rapport with records workers and are able to streamline the process to get your documents located and delivered rapidly—typically weeks sooner than with eVetRecs.
If this sounds like a service that might benefit you, or if you simply have questions and want to learn more about our process, our history or our past successes, reach out to us 1-888-997-4962. You can also visit our FAQs page for more information.